Getting physically prepared for your surf trip
Training to go on holiday… Really? Every season, we hear a few guests say something like: "I wish I came on this trip in better shape."
The amount of preparation you want to do is up to you and depends on your current fitness level and your objectives for the surf retreat. We often have guests that really look forward to either progress their technique or to surf 3 or 4 hours every day since they don't have access to quality waves back home. Here are a few tips if you feel your fitness level could limit you on your next trip.
‍Surfing &/or Swimming
The best way to be physically ready for a surf trip is… to surf! Even though you run, ride a bike, go to the gym weekly, etc. You might not be training your body in the most effective way to prepare for a surf trip. A significant part of surfing is paddling. Even if the waves at home aren't great, just getting out there for a paddle will train the muscles needed for paddling. Don't have waves at home? See the paragraph below on swimming.
If you can't surf at home, the second-best option is to go swimming at your local pool. In the last 4 to 6 weeks before your surf trip, try swimming at least twice per week. Don't worry about your swimming speed. Try to find your rhythm and do laps for a total of 20 minutes or more if you can (stop between laps when needed). Very important: use the "freestyle" technique (also known as the "front crawl").
Articles – Retreat Video Banner
tailored surf coaching
6 coaches for 12 students
only the best surf spots for your level
most consistent locations on earth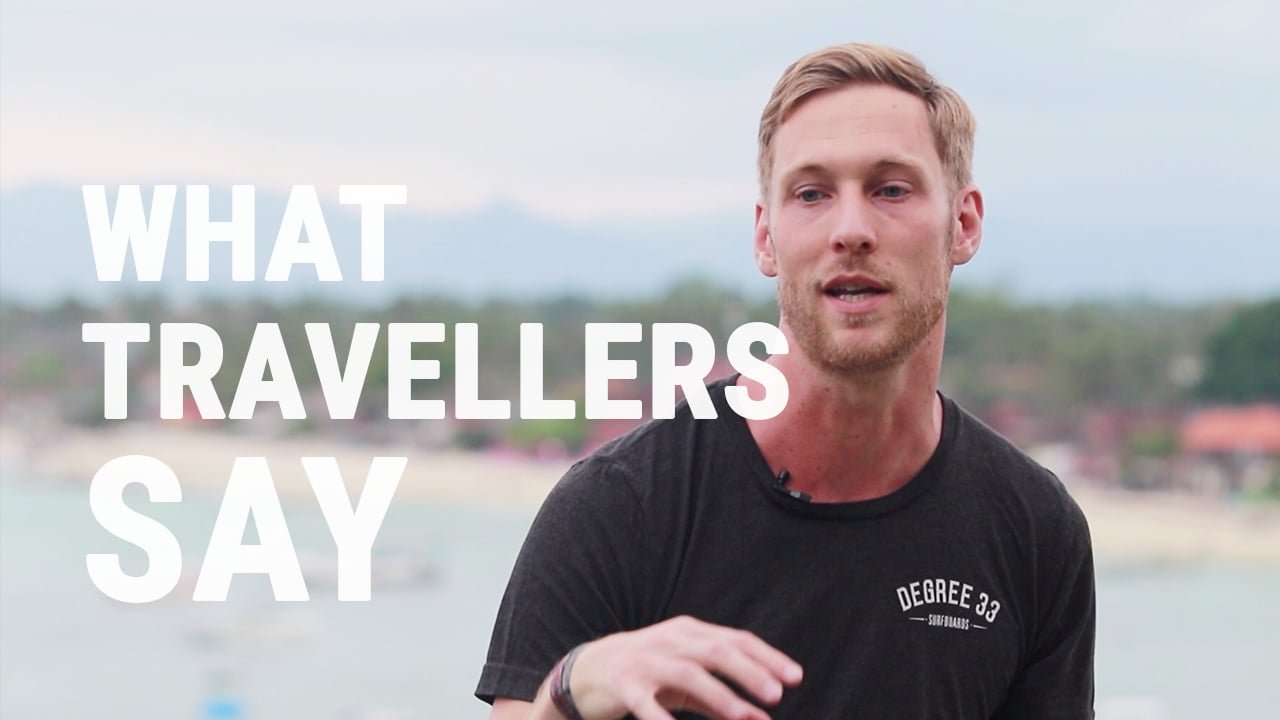 Stretching &/or Yoga
Mobility is essential for surfing, for both performance and to limit the risk of injuries. Stretching poses that focus on your back, shoulders, arms, hamstrings and hips are often the most recommended. Guests over 40 often struggle with their pop-ups if their hips are too tight. Core strength is key for surfing and yoga can be a great way to build it, although it is not always for everyone.
The more you feel that you can move freely, the better, especially for your hips (for pop-ups) and shoulders (for paddling).
Training & Cardio
Sit-ups, squats, burpees, push-ups… Those are basic exercises that will build core, shoulder, arm and leg strength and endurance. Training these muscles will help you catch more waves and surf for longer sessions. Every guest has their own fitness level and body type. You or a fitness coach that knows you personally will know what exercises you need to focus on most, how many sets, reps and rest suit you, etc. For cardio, you could consider going for a run or a bike ride.
According to the HHS, adults should aim to get 150 minutes to 300 minutes of moderate physical activity or 75 minutes to 150 minutes of vigorous-intensity aerobic physical activity a week. If you do not reach these targets, it would be a good idea to try to start training at least 4 weeks before your trip. The more significant improvement in strength or endurance you are looking for, the more time you will need (sometimes 12 weeks or more are preferable).
Articles – Tutorials Video Banner
tutorials for beginners & intermediates
community & forums
clear, simple instructions
get rid of bad habits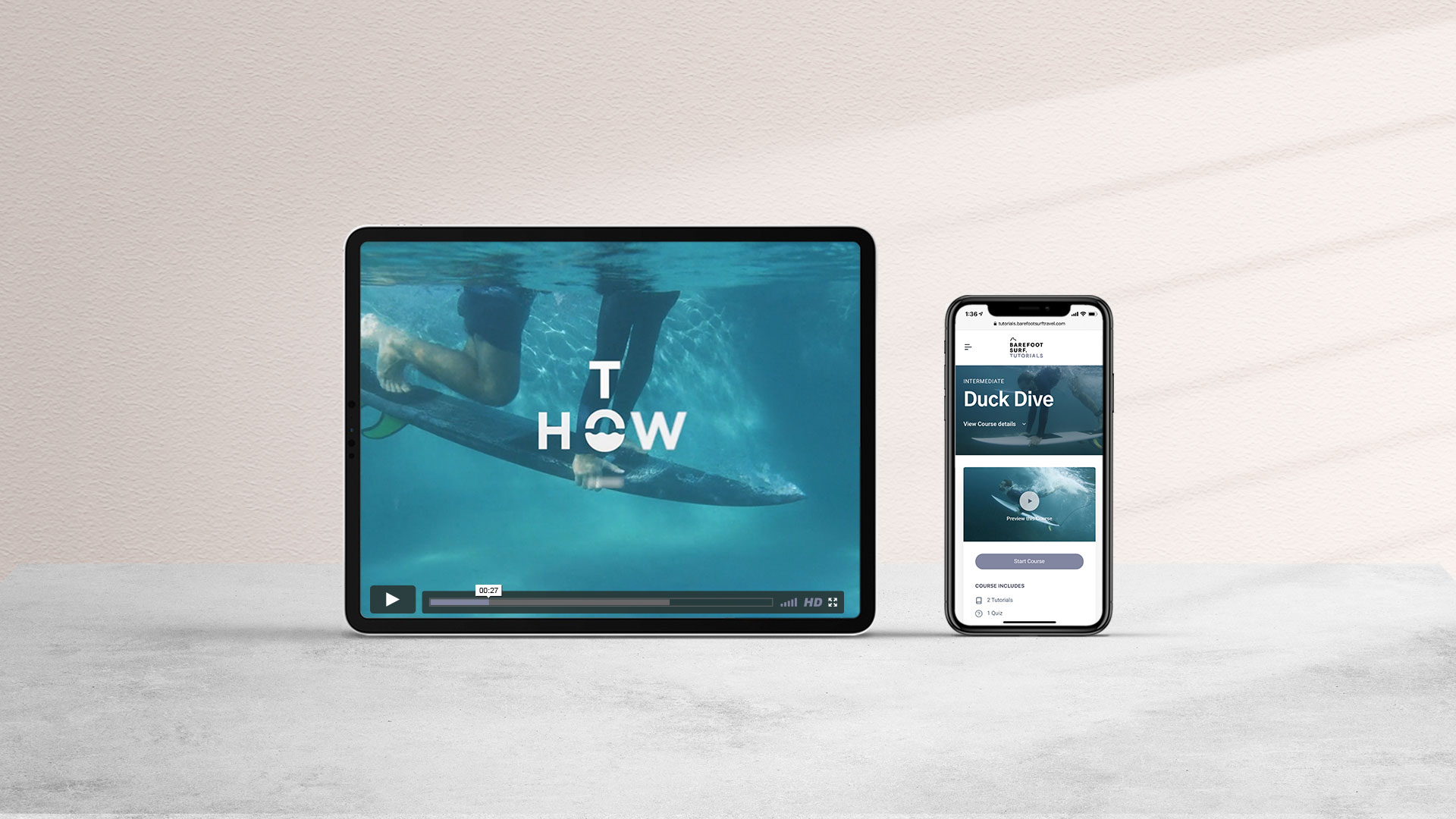 Nutrition
Eating healthy is obviously important and complementary to exercising if you either want to feel energized, lose fat or build muscle before your trip.
It's about finding balance…
Surfing is a sport that requires both a good amount of strength and mobility. For example when you paddle hard to catch a wave or when you push up to pop up, you need shoulder and arm strength. You also need fluidity to be able to slide your legs under your chest during pop up, when you twist your body during carves, etc. It's a good idea to aim for balance. If, for example, you go to the gym often and feel that you are quite strong but not very flexible, focus on mobility exercises. If you think you are already quite flexible, focus on strength conditioning.